We want YOU, your friends, family, colleagues, peers & sports teams alike to get creative this July and #PassTheTorch, taking on your own relay challenge, and fundraising whilst at it!
We want you to get creative and be inspired by '111', the number on Lady Mary Peters jersey when she won her Olympic Gold Medal in 1972.
Here are some ideas to get you started: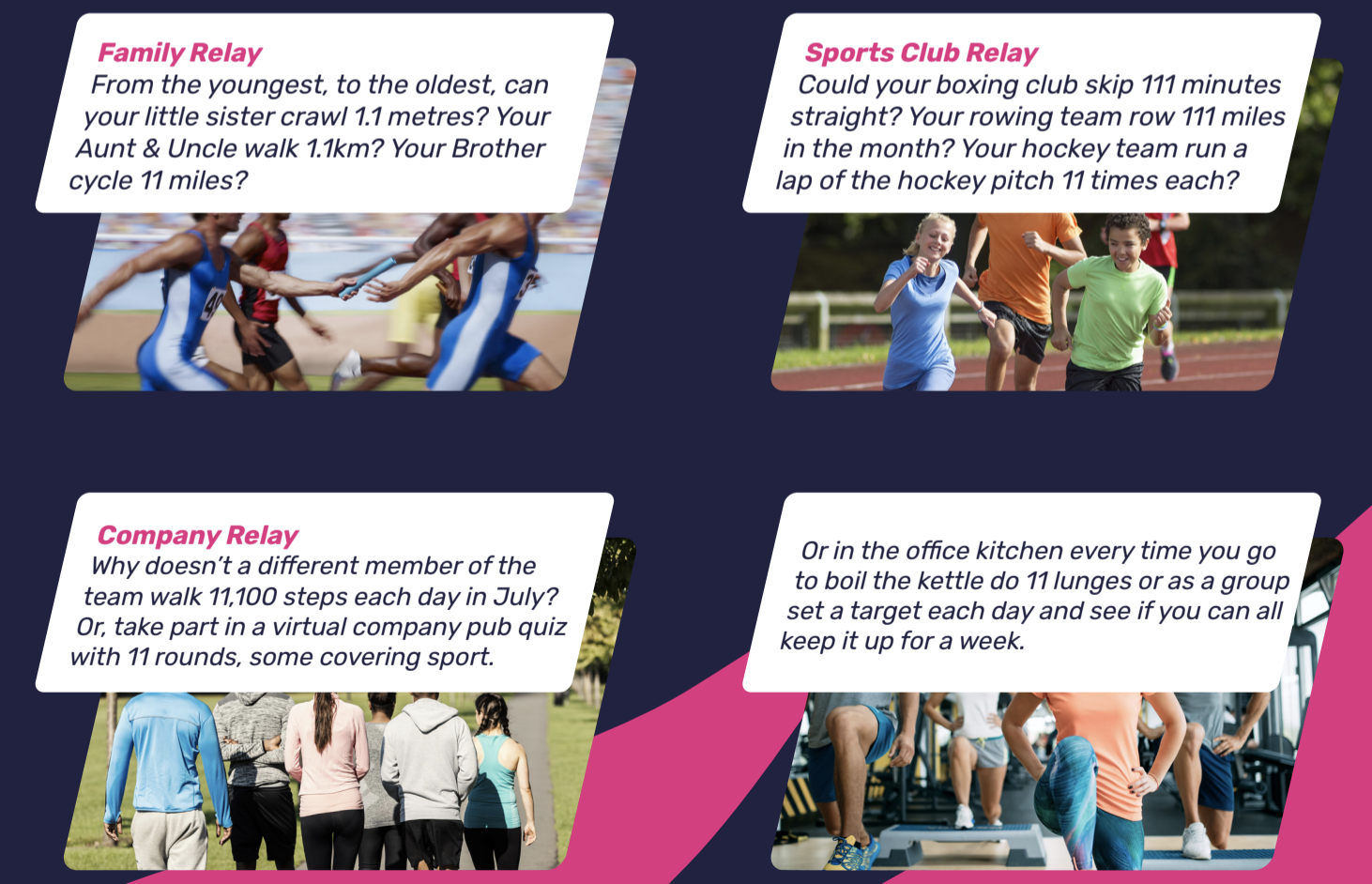 Sign up now for your free fundraising pack
We would love you to get involved and share your relay along the way!
#PassTheTorch    #111Relay    #MaryPetersTrust