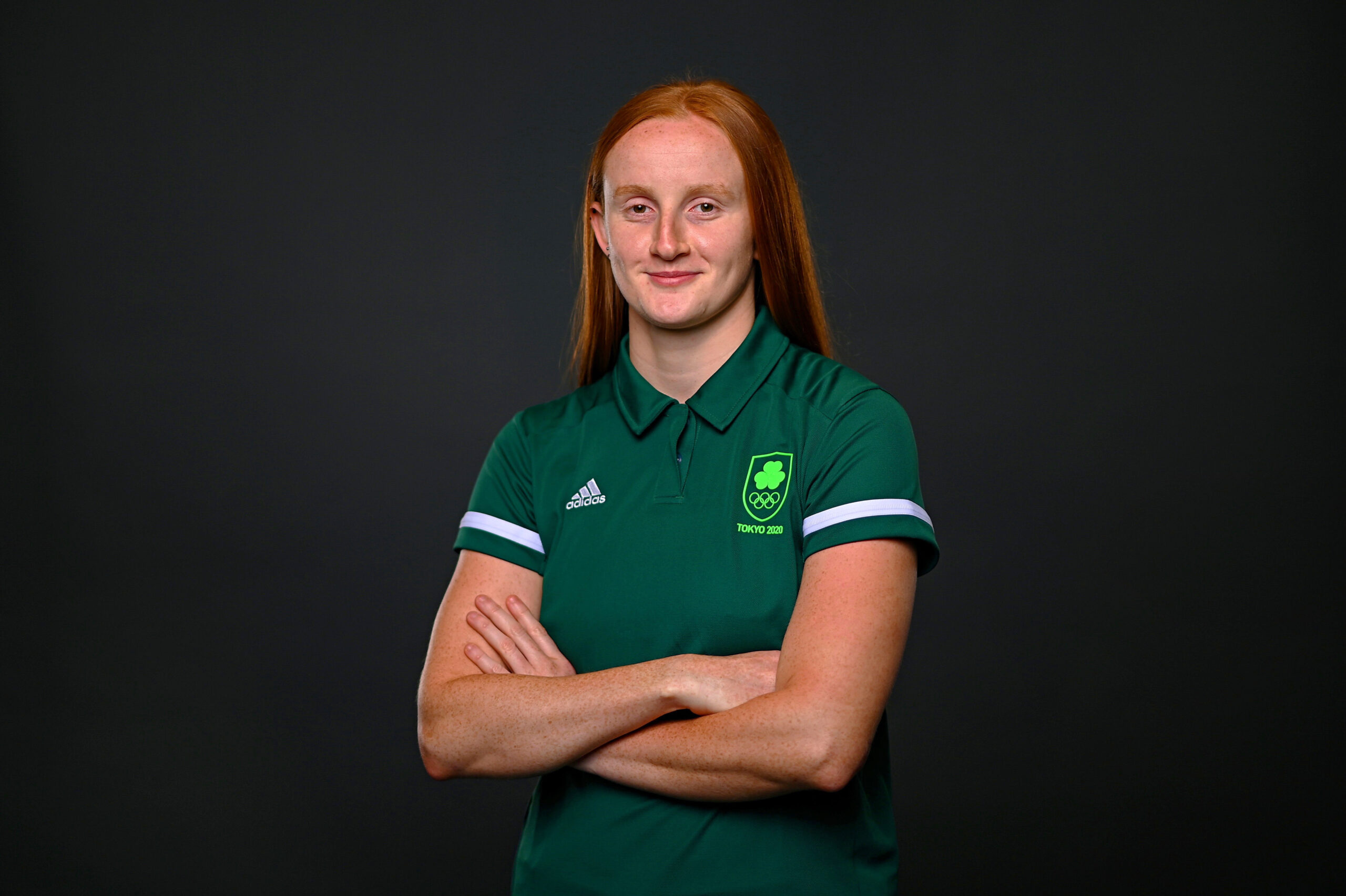 Mary Peters Trust athlete
Final Year student in Sport and Exercise Science at Ulster University Jordanstown
Achievement I'm most proud of
Reaching the 50m Freestyle final at the 2018 Commonwealth Games. It was amazing competing against world record holders, sisters Cate and Bronte Campbell from Australia who had the home crowd firmly behind them. A close second is winning a bronze in the Mixed Relays at the 2015 Youth Commonwealth Games.
What is your current goal
I've secured a place at this year's Commonwealth Games in Birmingham and after that I have my sights set on Paris and the 2024 Olympics.
Danielle swims for success at this summer's Commonwealths and Europeans

At the age of only 22, Larne Swimming Club star Danielle Hill has already chalked up a vast amount of national and international competition experience. A spot in this summer's Birmingham hosted Commonwealth Games is already secured and her experience over the past decade will surely hold her in good stead for the upcoming 'Friendly Games.'
Last summer she was part of the Ireland team at the re-scheduled Tokyo Olympic Games which she was thrilled to reach after a slightly tricky qualification phase and having recovered from COVID just ahead of the Olympics.
"The Olympics really exceeded my expectations, and I was proud to be part of it all. I was surrounded by the very best sports people in the world – it was surreal. It was so cool and very inspiring. I probably took it a little for granted at the time but now looking back at that period I know I really appreciated it.
"Of course, I have the Paris Olympics as a future goal and if I'm lucky enough to achieve selection I'll be 25 at those games and will feel mature enough to deal with any challenges and equally enjoy the whole experience."
As well as the recent Olympics, Danielle has competed in two Commonwealth Games; Glasgow in 2014 and Australia's Gold Coast games in 2018 where she reached the 50m Freestyle final and ended up competing against Aussie star swimmers, sisters Cate and Bronte Campbell.
"It was amazing competing against world record holders and champion swimmers and experience how the home crowd gave their swimmers such overwhelming support."
One of Danielle's proudest achievements is winning a bronze in the Mixed Relays at the 2015 Youth Commonwealth Games. But her very first major medal success goes back to Year 8 at the Girls' Model School when aged 11 she won gold at the British Championships in Sheffield. "My school was so proud and supportive – they played the video of me getting gold on school screens for six months after the competition!"
Playing sport is a family tradition with Danielle's dad coming from a running background and her elder sister Louise having been a competitive swimmer. "I started swimming age 5 at the old Grove Baths in North Belfast and began competing age 9. My sister is now a PE teacher and whilst she is involved in all things sport, she has stopped swimming competitively but of course still supports my career alongside my mum and dad."
Danielle trains nine times a week both in the pool and in the gym and as well as the Commonwealths has a busy summer planned with the Europeans in Rome starting as soon as the Commonwealth Games are finished in England.
In addition to her sporting ambitions Danielle hopes to do a Masters in physiotherapy once she has competed her undergraduate degree. "At one stage during my swimming career I experienced a debilitating elbow injury and was out of the water for 6 months. I so much appreciated the help of physios who got me back to 100% fitness and it's inspired me to aim for a masters and pick up a career as a physio."
Danielle became a Mary Peters Trust athlete back in 2012 and very much appreciates being part of the 'Trust Family'. "As well as being so thankful for their financial support it's lovely to feel part of a wider sporting family and to be able to chat to Trust staff and Board members and seek both help and advice when I need it."
"Sport has opened so many doors for me and has enabled me to experience many different countries and meet interesting fellow athletes and their families. I've learned a lot and as well as competing I love coaching the next generation of swimmers. At Larne Swimming Club I'm currently involved in coaching the age 9-13 group and I would like to continue to encourage and inspire other young people to push forward and achieve their goals. In fact, my advice to them would be – be yourself, be brave and don't follow the trend, be the trend."
Danielle's words of inspiration: "Don't follow the trend, be the trend."