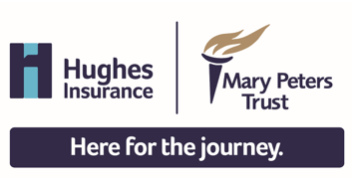 Emma Haughian, Senior Marketing Manager at Hughes Insurance, said: "In partnering with the Mary Peters Trust, we have the ability to support young athletes from right across Northern Ireland. It means a lot to us as a community-focused organisation to help these talents get a little further in their journeys, particularly as we acknowledge how tough it must have been for them throughout the pandemic."
The Mary Peters Trust is the only province-wide organisation to provide support to young athletes from all recognised sports. To keep up to date with those selected to receive a bursary, follow Hughes Insurance on social media @hughesinsuranceni or visit their website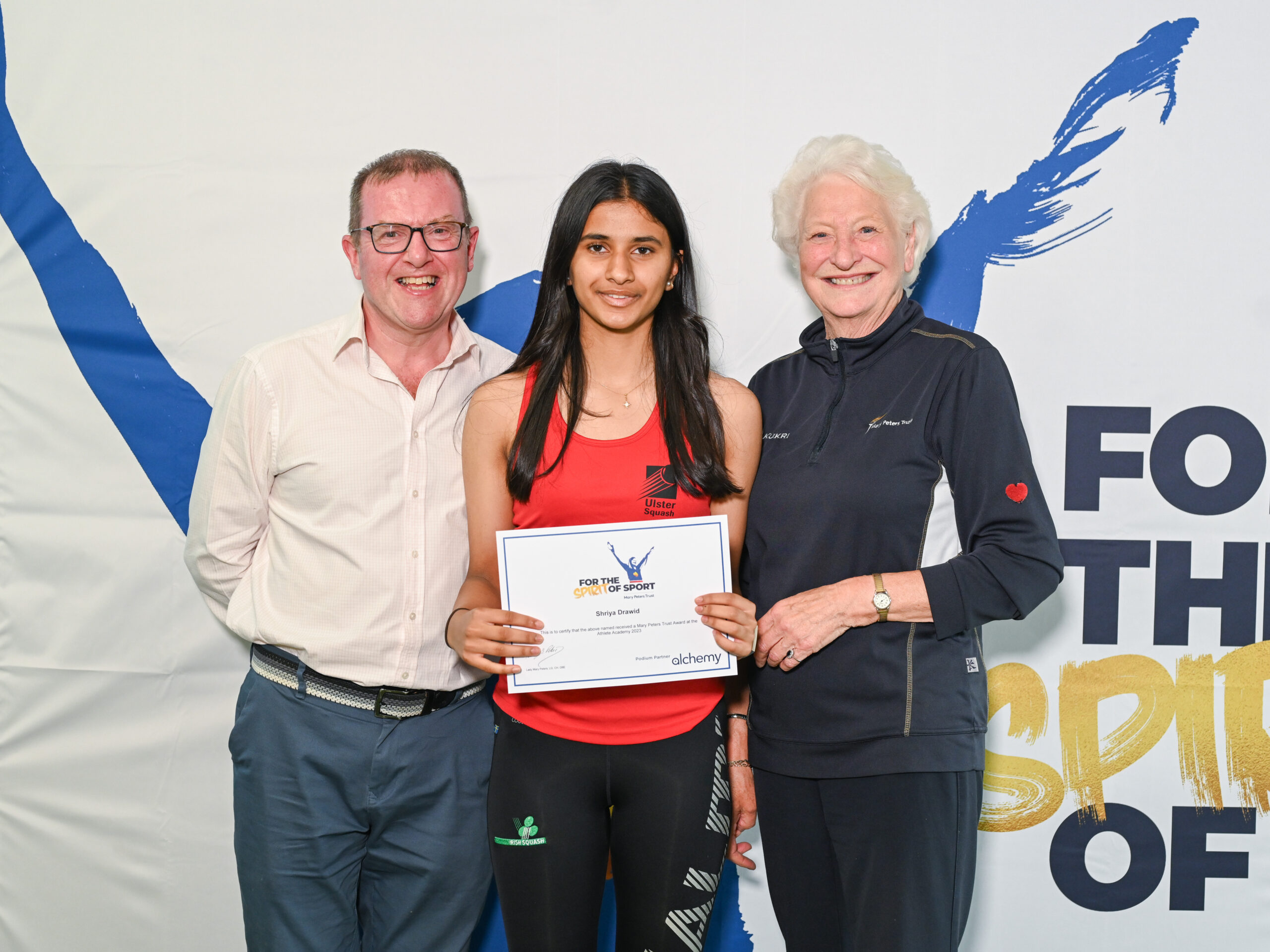 With the announcement by the International Olympic Committee in October 2023 that squash will be one of five new sports featuring in the 2028 LA Olympics, Belfast girl Shriya Drawid has a huge goal to aim for.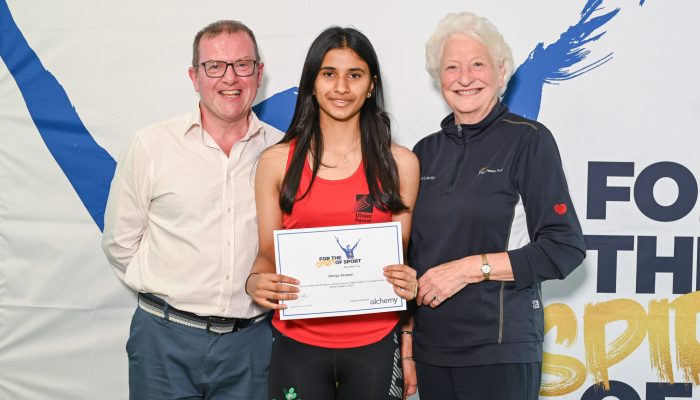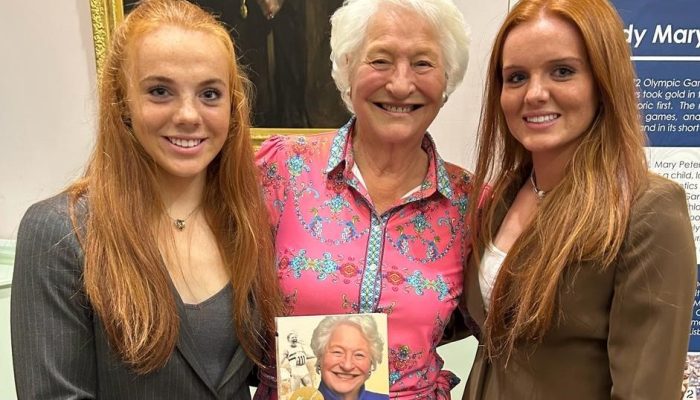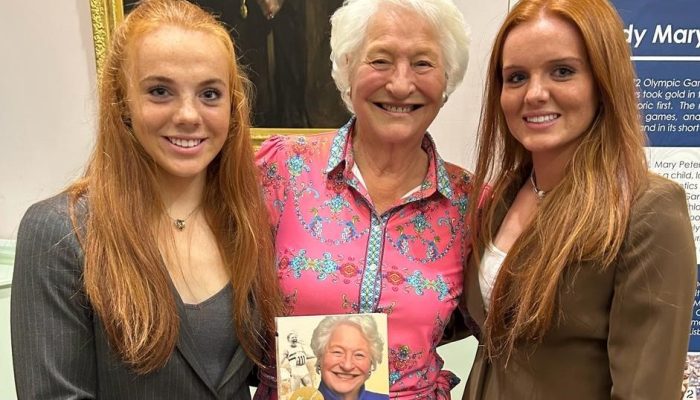 With a top-class family pedigree in hockey, it was only natural for Erin Pim to pick up a hockey stick at an early age.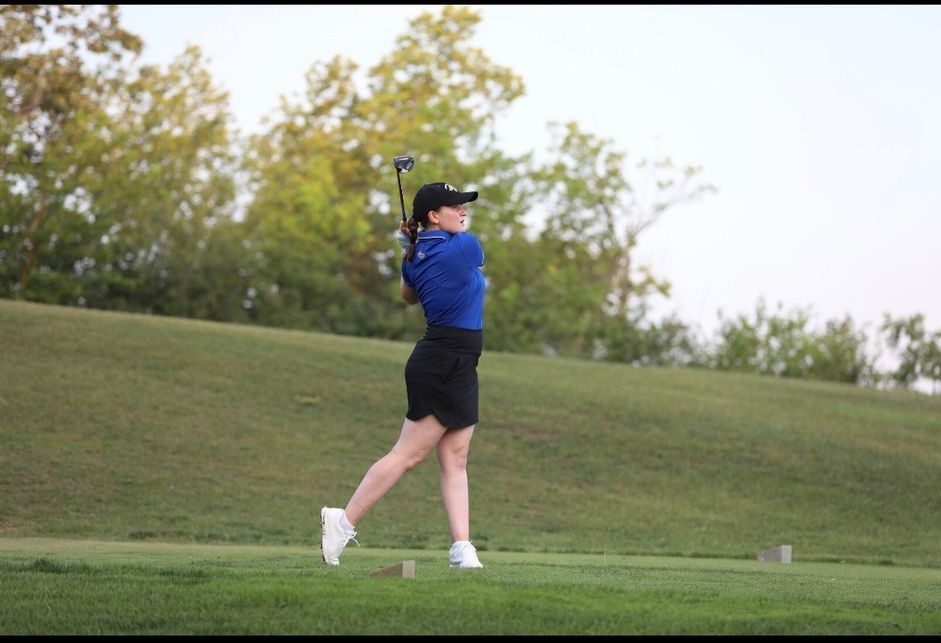 19-year-old Molly O'Hara is having the time of her golfing life in South Dakota. Following A Levels at Rockport School, the Newtownards girl has embarked on a 4-year golf scholarship at Mid-West based South Dakota State University.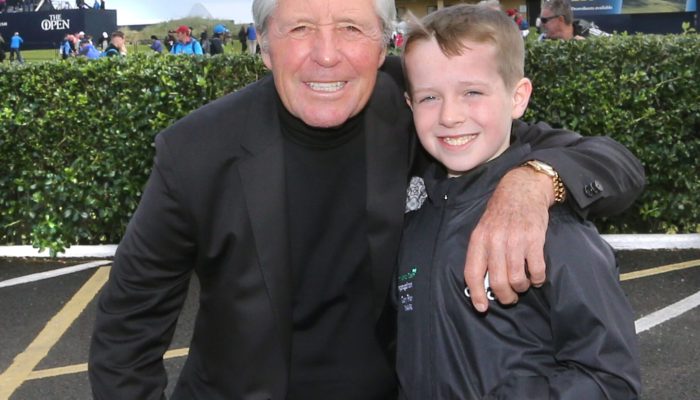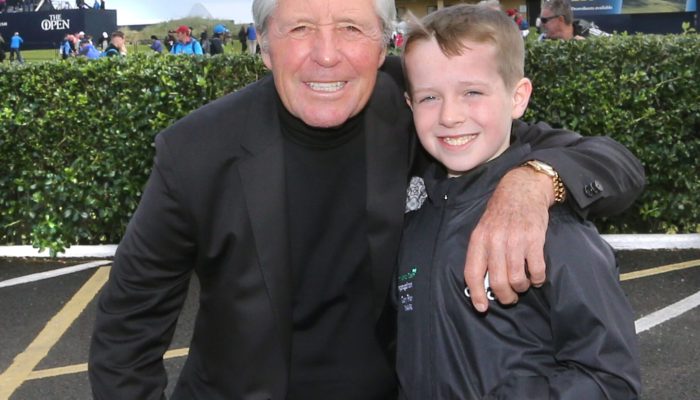 For Rockport pupil Harry O'Hara his love of golf started when he was two and a neighbour bought him a set of plastic golf clubs.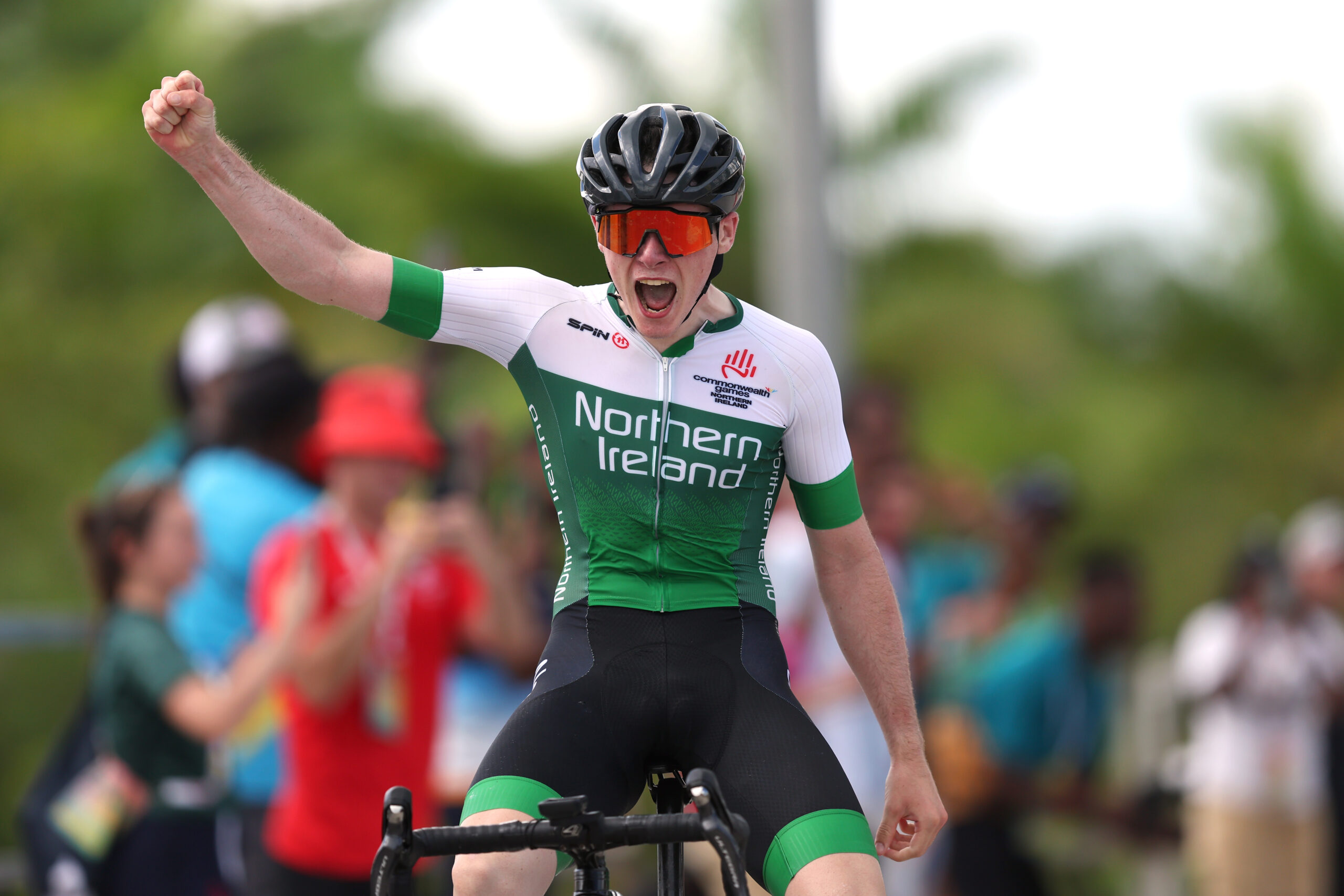 Inspired by his dad, Dungannon student Oisin Ferrity began actively cycling in 2012 when he was seven. His dad had taken up the sport as a hobby in 2010 and Oisin wanted to have a go too and found he was rather good at it.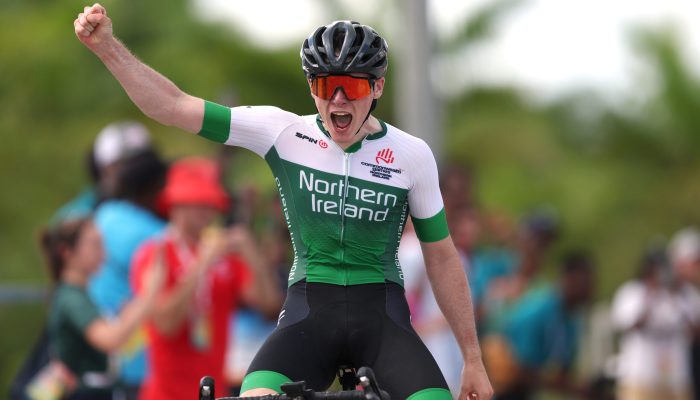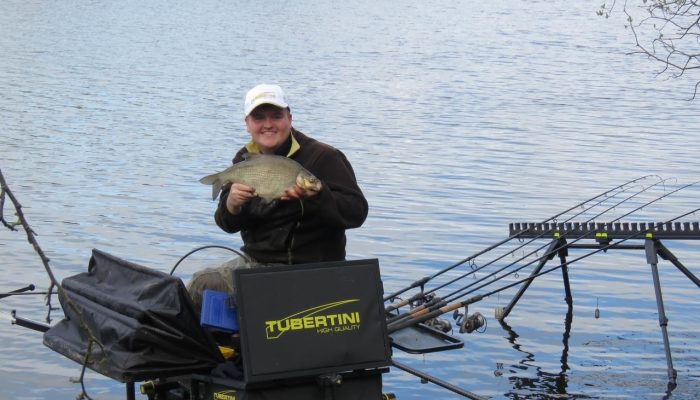 The Fermanagh Lakes region has for many years been a heartland for angling with visitors coming from all arts and parts of the world to fish for pure pleasure but also to compete.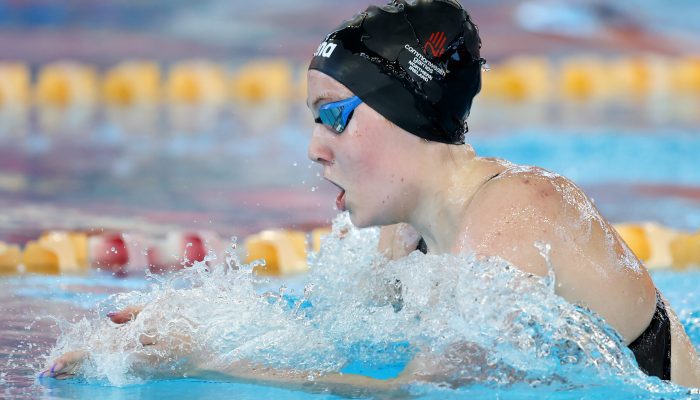 Grace clinched a Gold in the 400m Individual Medley and took silver in the IM 200m behind fellow Team NI colleague, Ellie McCartney. "It was fantastic to have two Northern Ireland competitors on the podium at the same time – really memorable."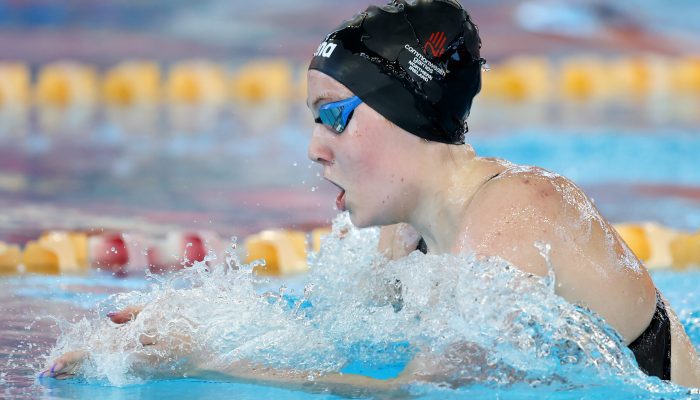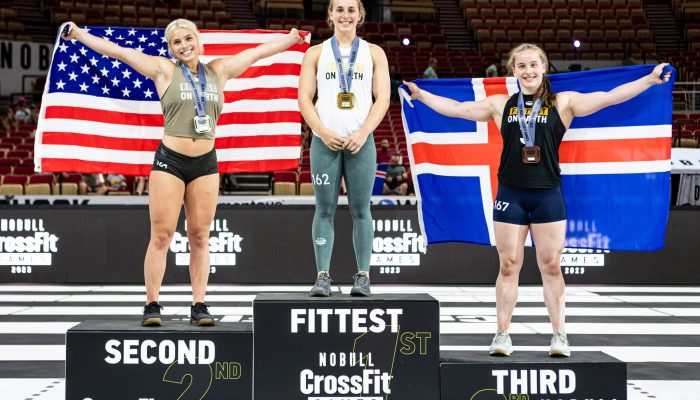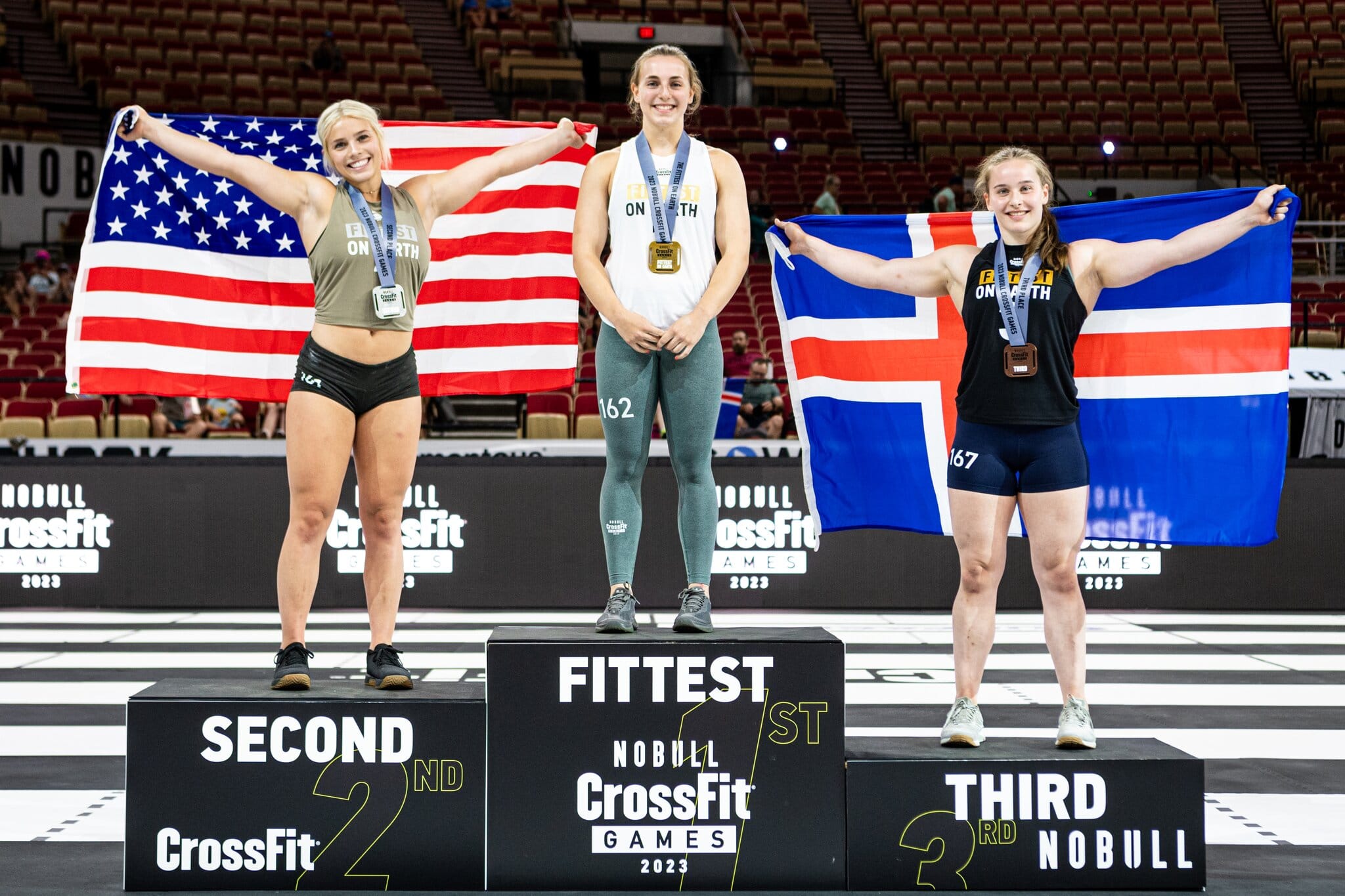 Regent House A level student Lucy McGonigle has packed a lot of sporting achievements into her life and she's only 16.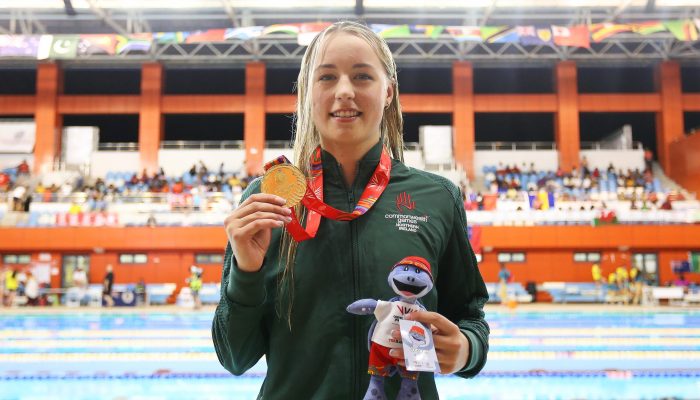 Enniskillen girl Ellie McCartney chalked up two golds and a bronze at the 2023 Youth Commonwealth Games – her first multisport Games and loved the whole experience, "It was so good to meet and chat to athletes from so many different sports, swap ideas and ask one another lots of questions – both silly and sensible. I really learned a lot.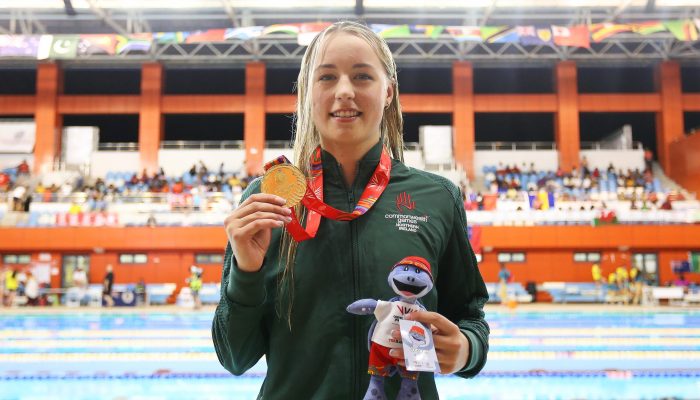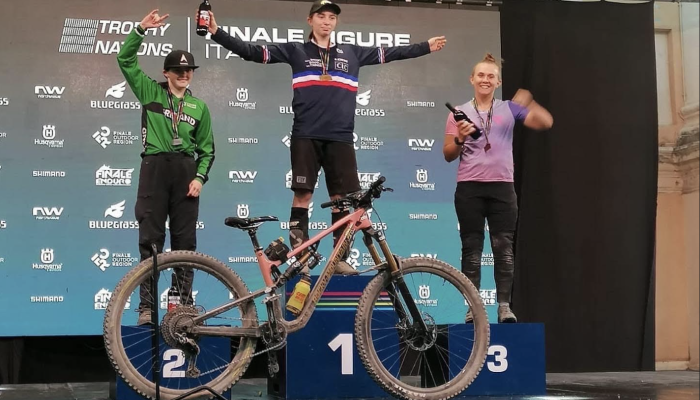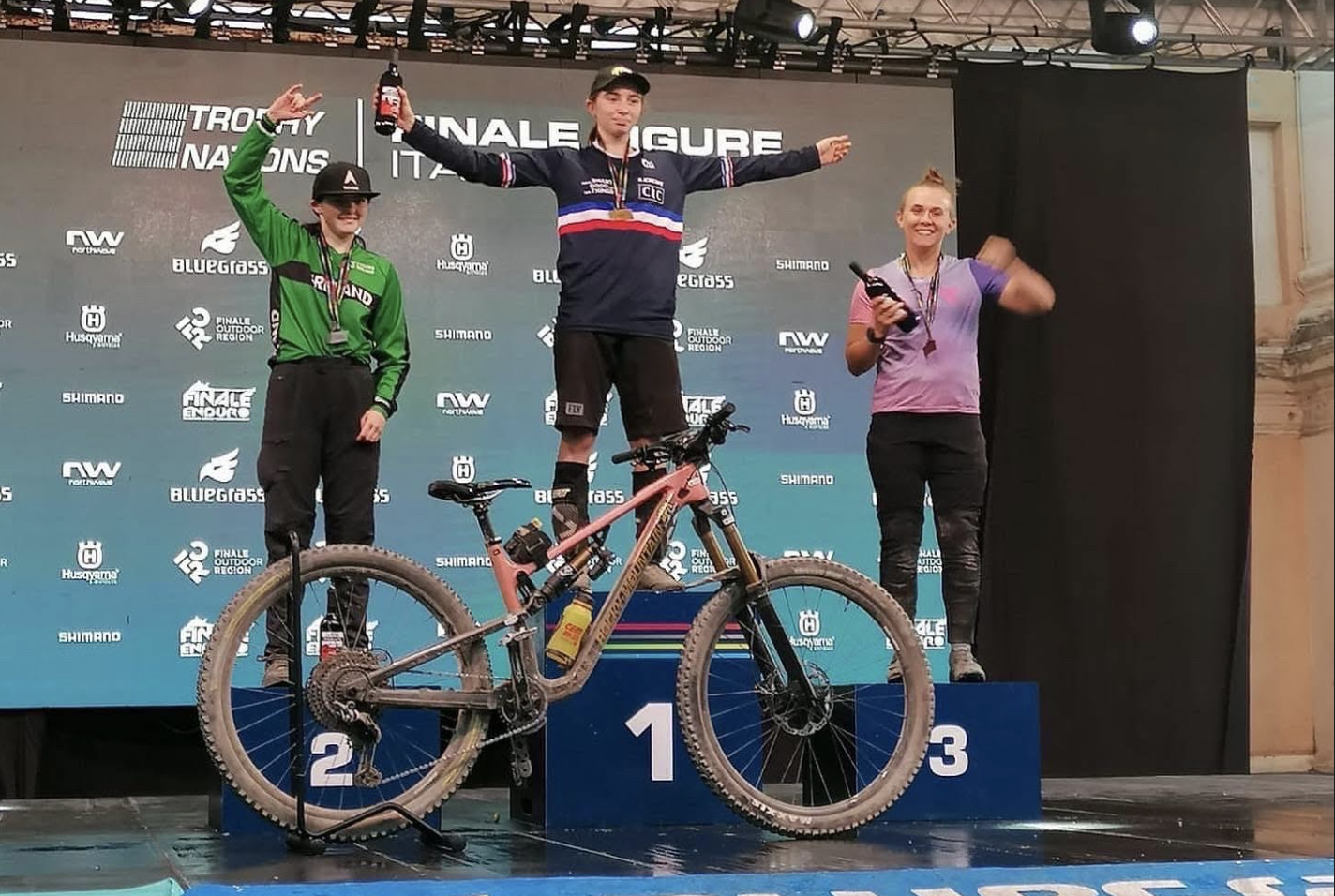 Portadown Enduro MTB racer Hannah Mullin sums up this category of mountain bike racing in three words; 'Fast, Techy and very tough.'  "I just love the thrill of riding trails fast downhill," says Hannah, "It's such a cool sport and gives you a real adrenalin rush. There's no better feeling."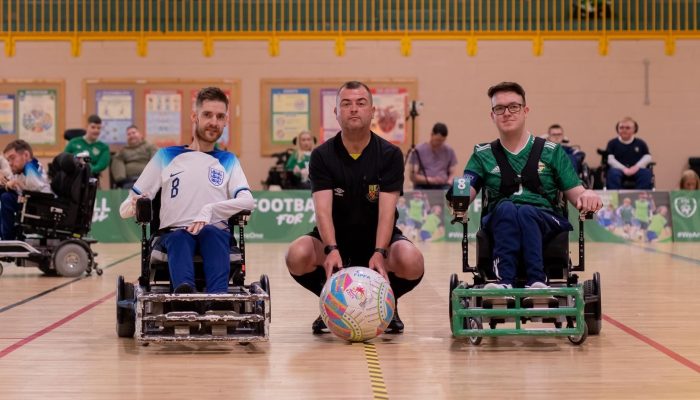 A founding member in 2010 alongside his dad Michael, of powerchair football team the Belfast Trailblazers, Newtownards man Scott Hilland is now captaining a six-member Northern Ireland squad.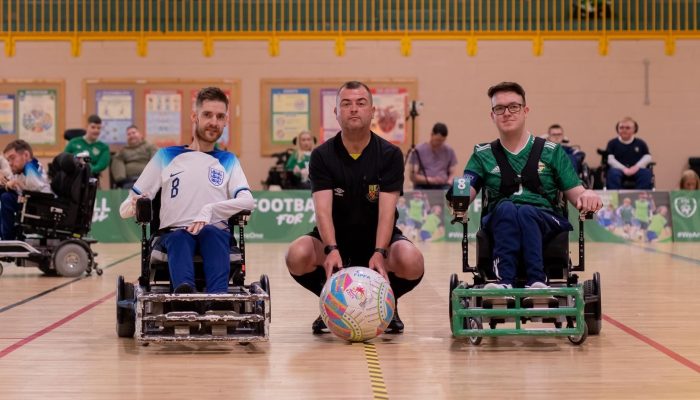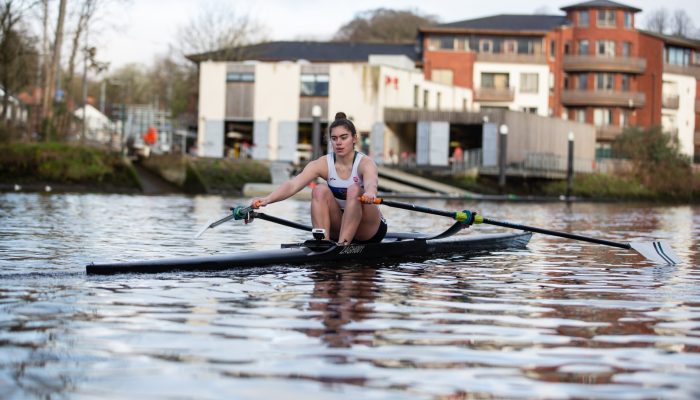 Molly Curry's parents always knew she was going to be sporty. As a very young baby Molly used to bum shuffle around the floor holding bags of sugar and they joked about her becoming a weightlifter.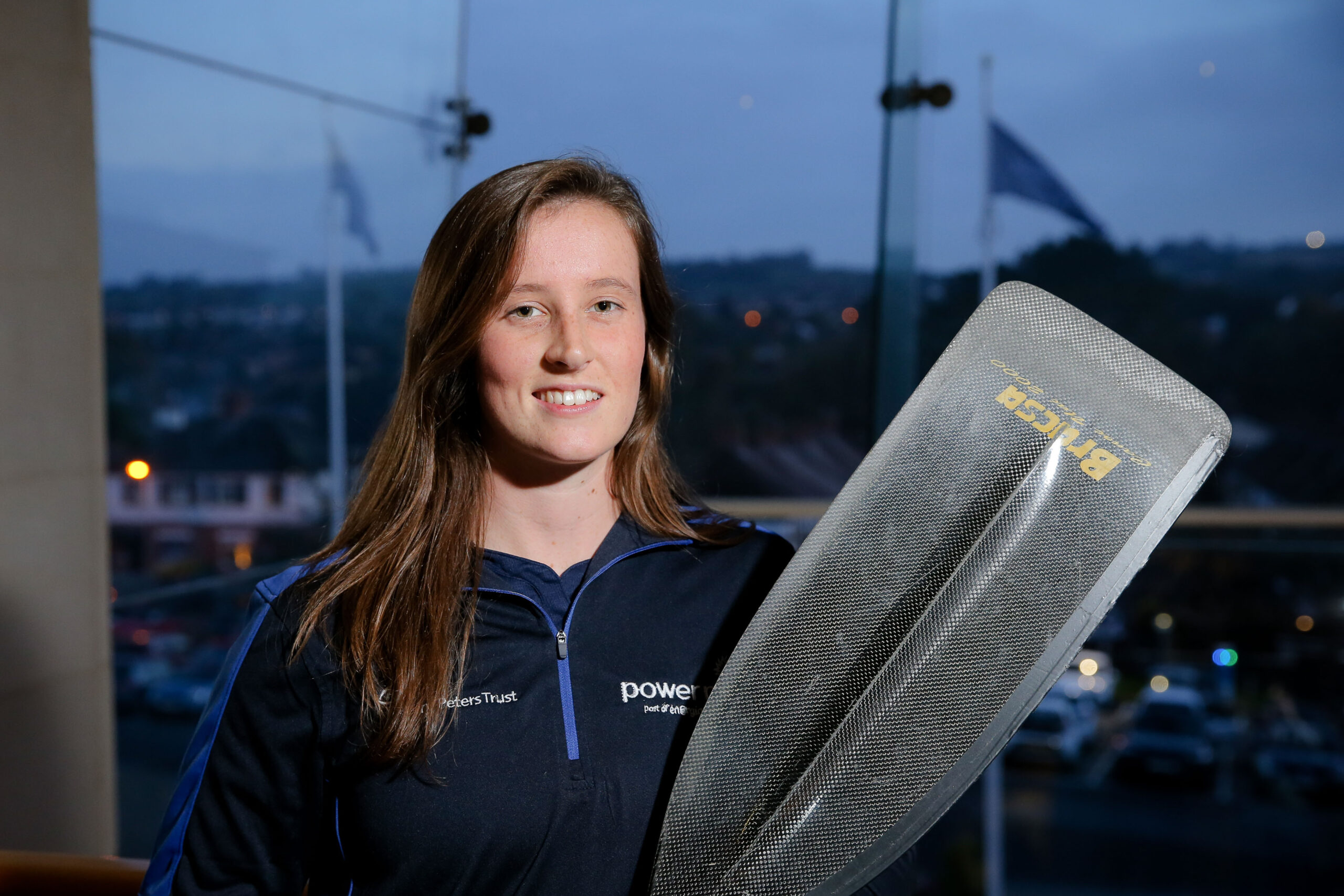 2022 was a challenging year for canoe sprint athlete Afton Fitzhenry. Whilst she retained her Team GB canoeing status, Afton lost her World Class Programme funding, and it was the Mary Peters Trust alongside Sport NI who championed her cause.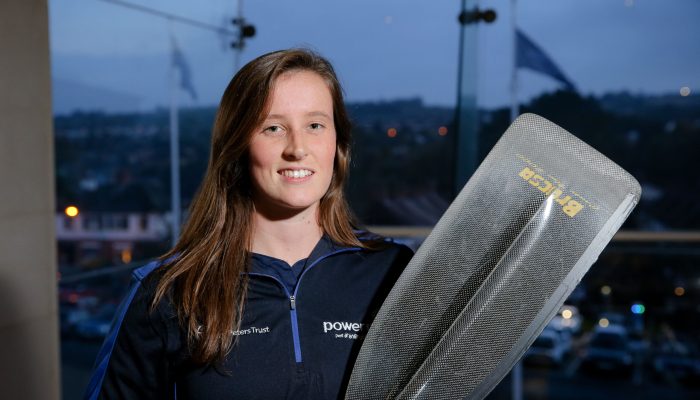 Dr Philip Doyle first picked up an oar in 2014 whilst studying medicine at Queen's University Belfast. A mere decade later he hopes to be competing for Team Ireland at the 2024 Olympic Games in Paris.
"It's a full-on adrenaline packed sport – there is never a dull day," says young eventing star Tom Rowlatt-McCormick who proudly points to a Team Silver win for Ireland in the 2022 Junior European Eventing Championships as his top achievement to date.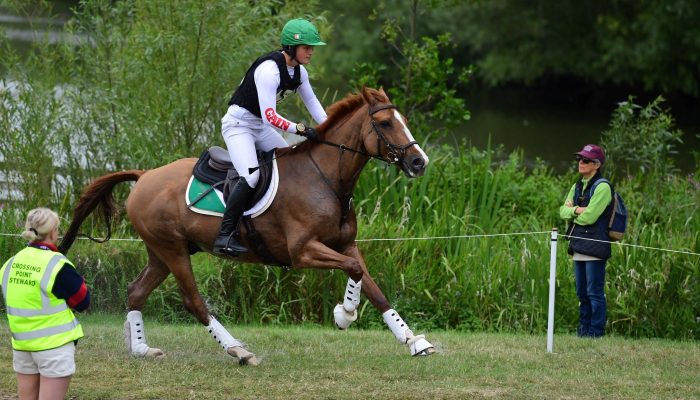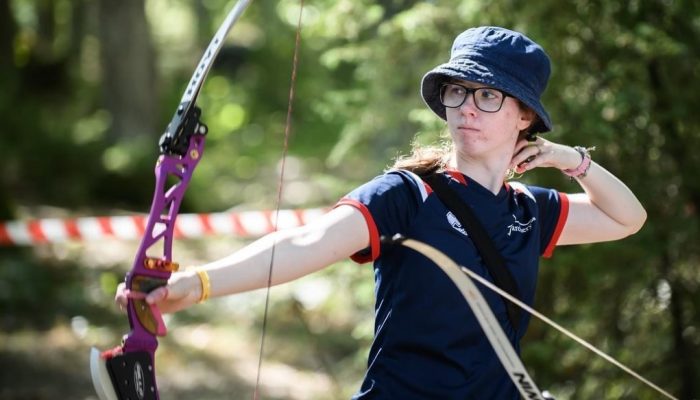 Banbridge girl Kathryn Morton's archery prowess all began with a stage performance about legendary folklore hero Robin Hood.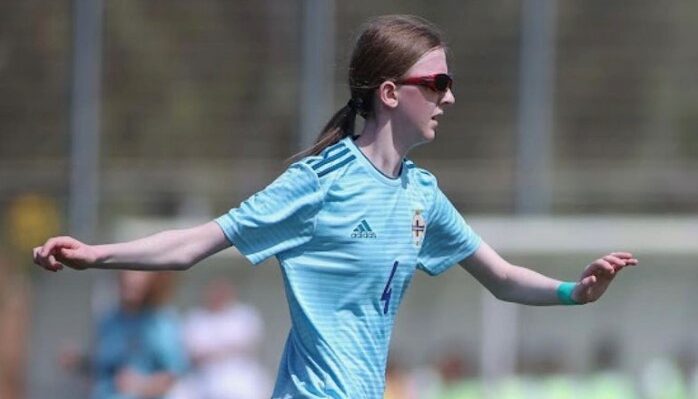 Talented young footballer and Regent House pupil Olivia Canavan (16) has recently collected her first Mary Peters Trust funding award. Signed this season by Glentoran Ladies, the defender is now training with the senior squad as well as playing for their U17, U18 and U19 teams.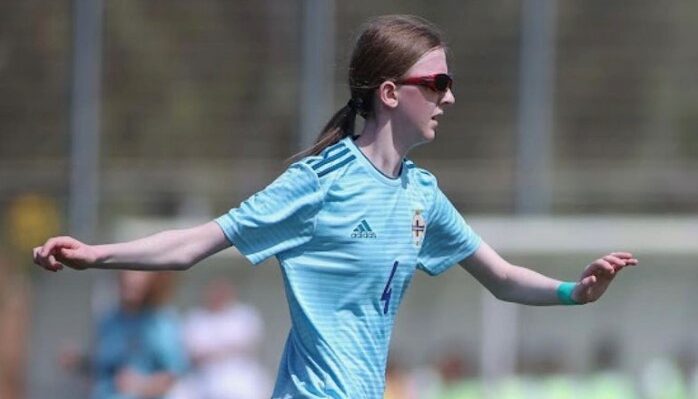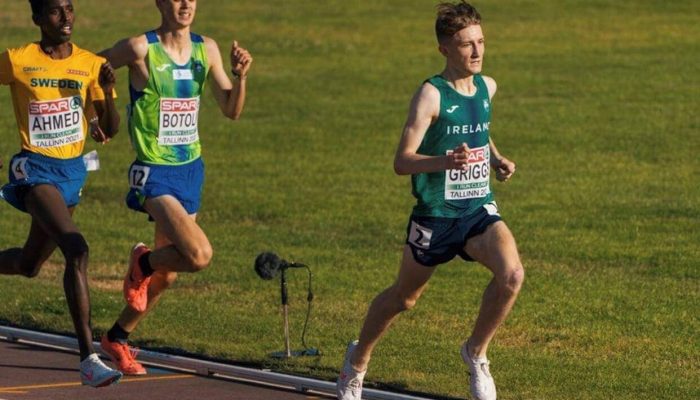 It all started with a 'lightning bolt' – but then slowed down to the 3000m middle distance event for Co Tyrone teenager and upcoming athletics star Nick Griggs. Nick was a sprinter at school and his inspiration, Jamaican runner Usain Bolt. "I first watched Usain competing at the London 2012 Olympics.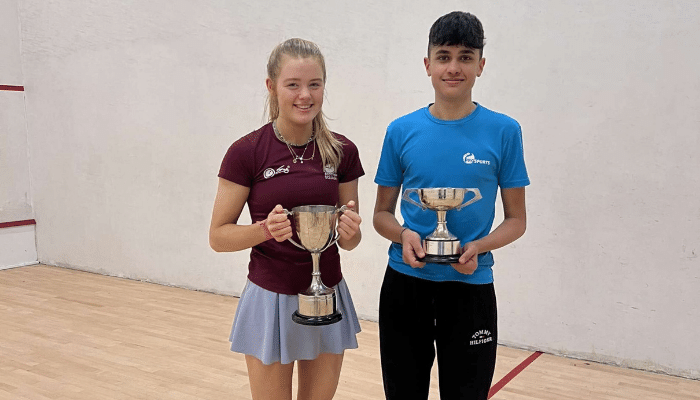 A Level student Sophie Thomas has a lot to thank her mum for. Back in 2017 when Sophie was 12, her mum entered her in the 'Ulster Junior Closed Tournament' in squash at Belfast Boat Club and the rest as they say is history. "Until then I had played lots of other sports including tennis – but never squash.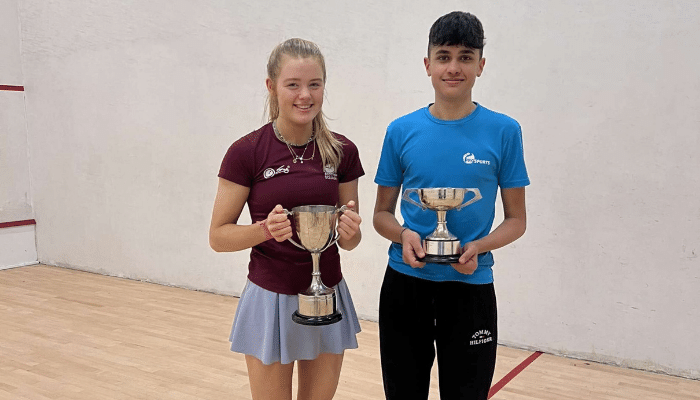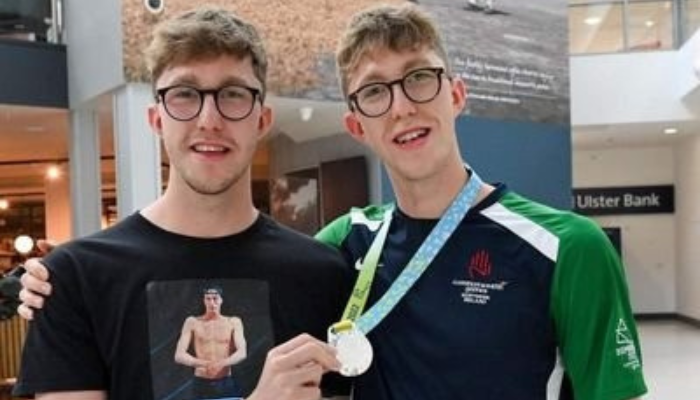 Identical twins Nathan and Daniel Wiffen certainly have each other's backs when it comes to looking after each other, but whilst back stroke is Nathan's preference, Daniel excels in freestyle. It was the 1500m freestyle event where he secured a silver medal in the Birmingham hosted 2022 Commonwealth Games.
To keep fit and help improve my swimming I was training and running regularly but also represented my school in cross-country and long-distance events. It was a natural lead-in to triathlon and I trained hard to develop my cycling skills and technique.
Fate is a strange thing. It was complete luck that Sophie Earley's twin brothers Zak and Thomas took up table tennis at school as it didn't run in the family.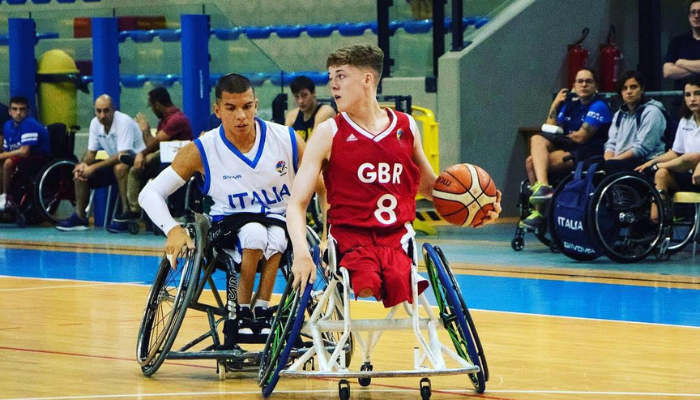 Third year accountancy student Conn Nagle is brimming over with enthusiasm and excitement as he looks forward to his first ever Commonwealth Games.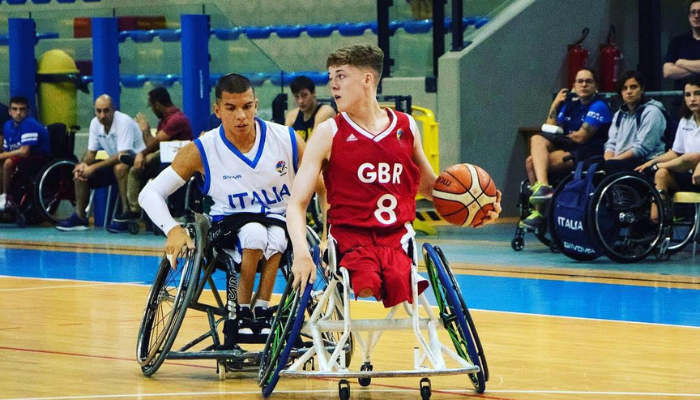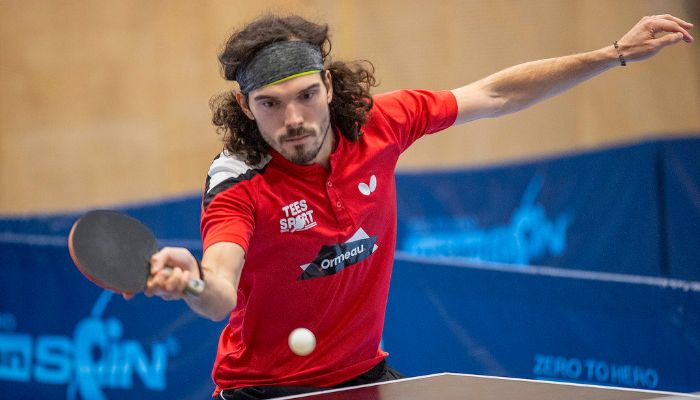 He may be only 30 but Saintfield man Paul McCreery is already a Commonwealth Games veteran.His first time at the Games was back in 2010 in Dehli, followed by Glasgow, then Gold Coast, Australia. With Birmingham 2022, Paul chalks up his fourth.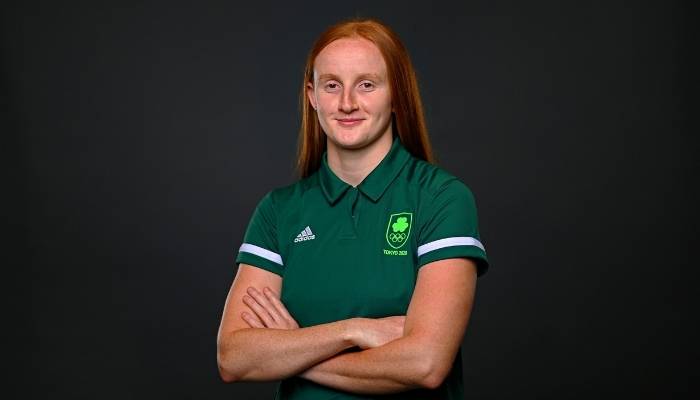 At the age of only 22, Larne Swimming Club star Danielle Hill has already chalked up a vast amount of national and international competition experience.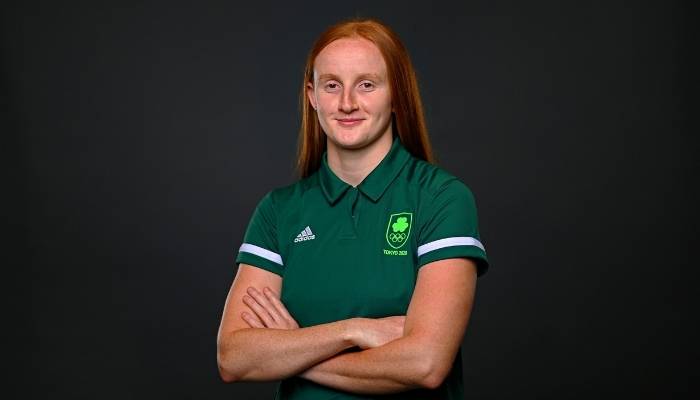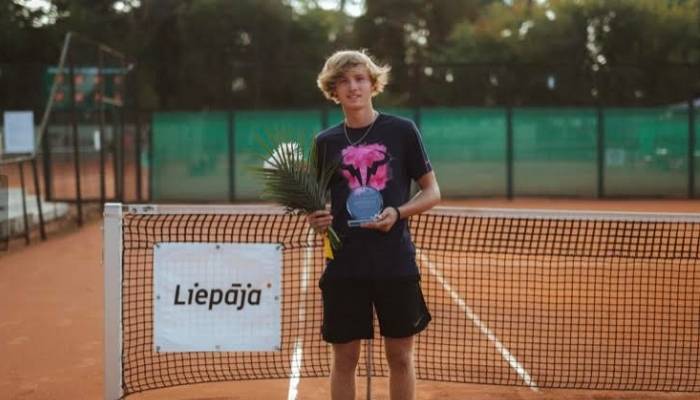 Whilst tennis Irish Junior Freddy Murray, shares his surname with Scottish favourite Sir Andy, it's Mallorca born Rafael Nadal whom he cites as his sporting icon.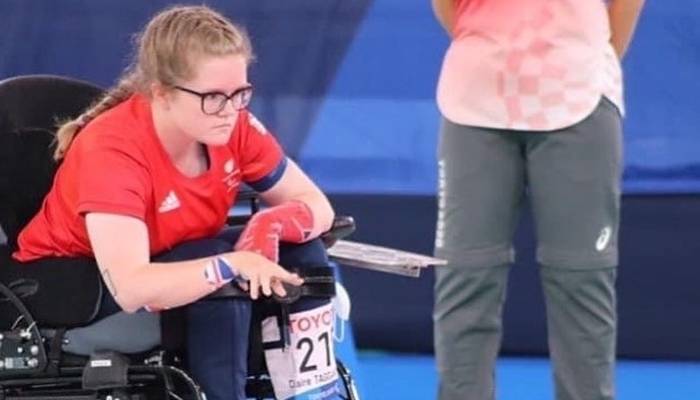 Boccia is a precision ball sport related to bowls and petanque and requires a forensic approach if a player wants to win. And that's exactly the attitude Mary Peters Trust athlete Claire Taggart has.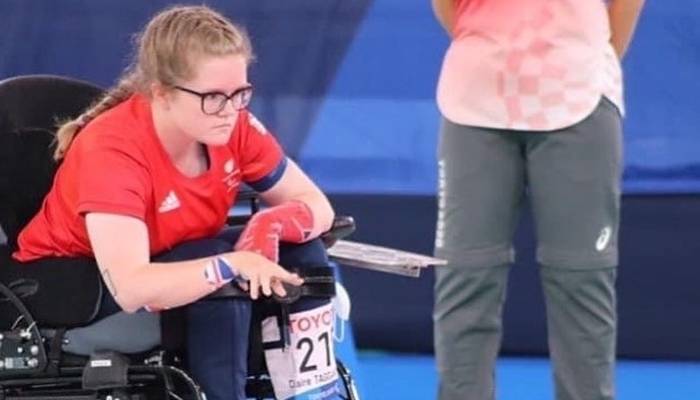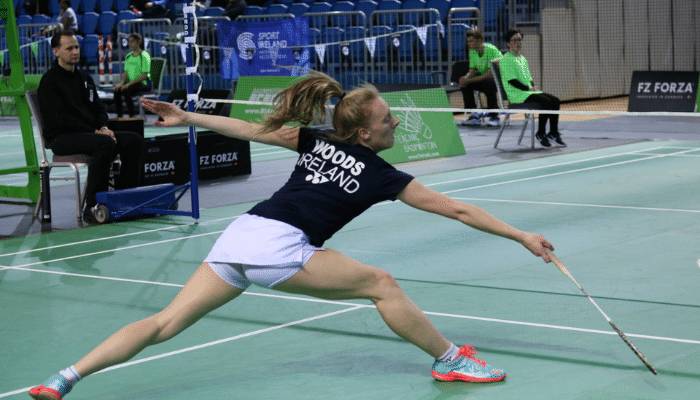 Rachael Woods first picked up a racquet aged five and she has a vivid memory of her mum throwing plastic shuttlecocks which she then hit back, building up her badminton skillset at an early age.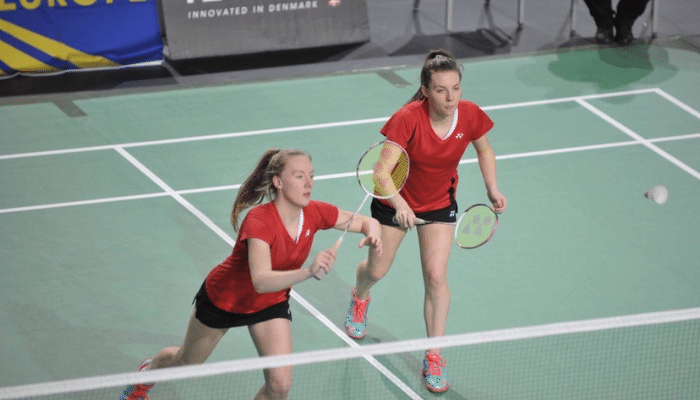 Rebecca and Rachael have been playing badminton since early childhood and it's an integral part of family life.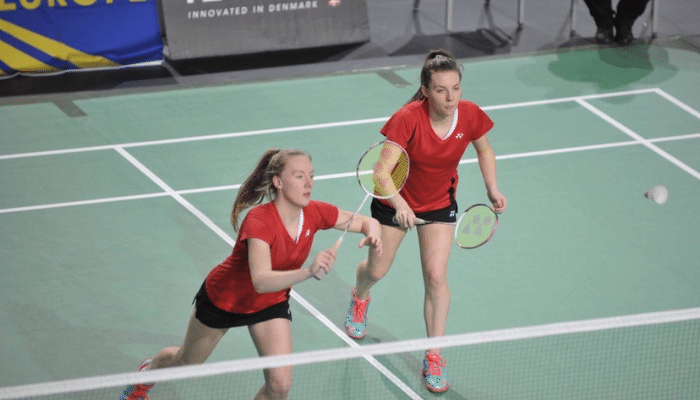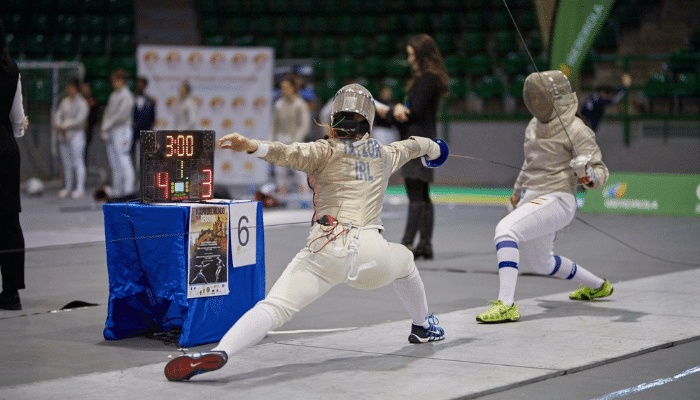 Queen's University civil engineering student Beth Taylor officially started fencing during her first year at Lisburn's Hunterhouse College, but it was friendly rivalry, a few years prior with older brother Daniel that first sparked her love of this highly skilled combat sport.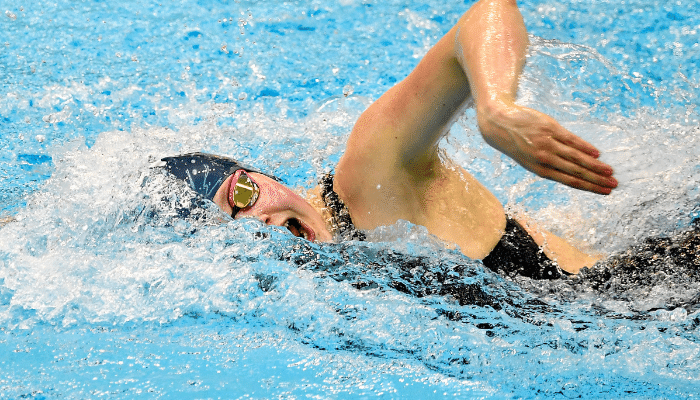 It's been a rollercoaster five years for A Level student Ellie McKibbin who hails from Bangor. A competitive swimmer she experienced a life changing injury in 2017, followed by the global pandemic both impacting hugely on her training and recovery.