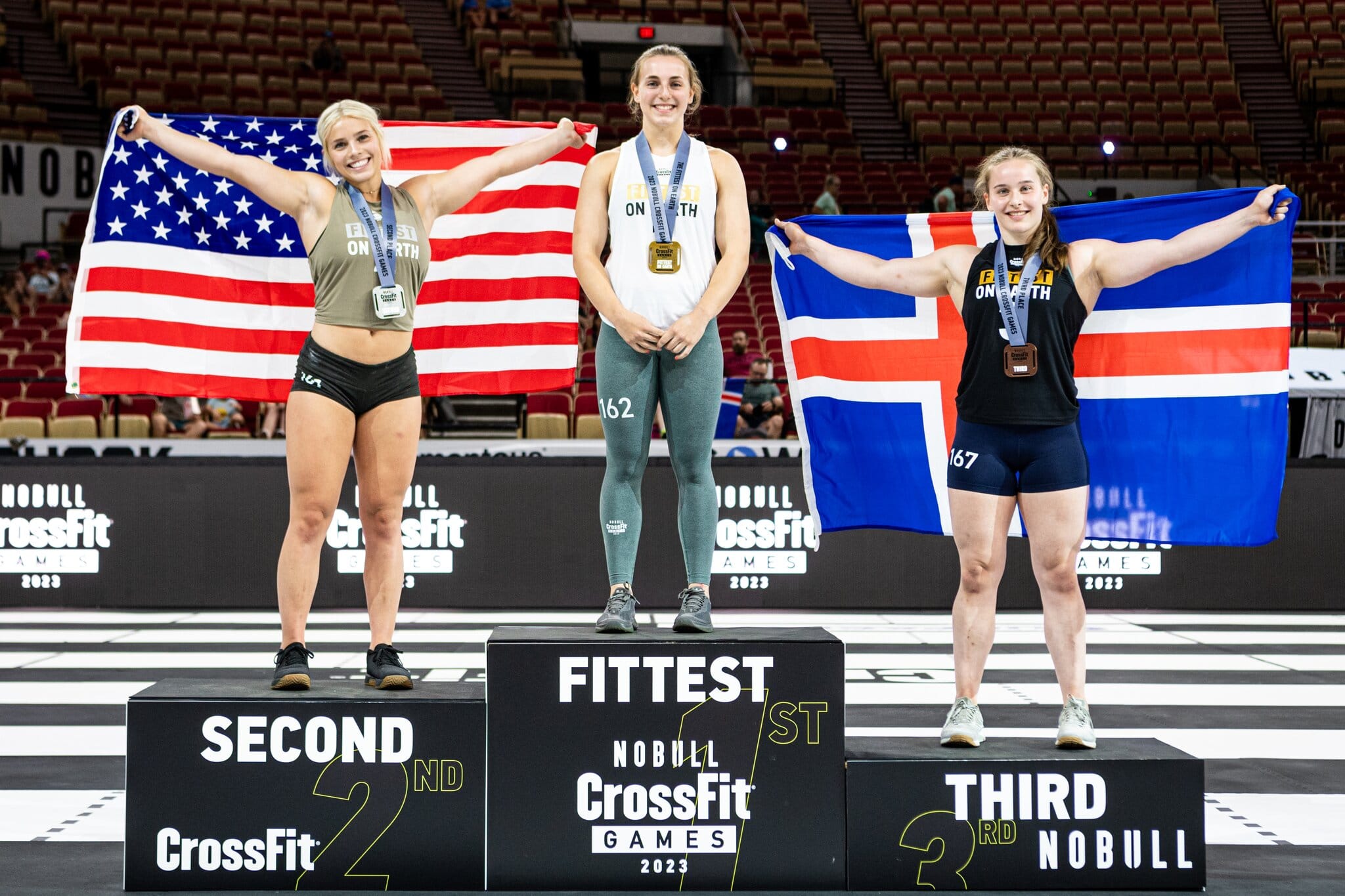 Weightlifting and CrossFit
Mary Peters Trust athlete
A-levels at Regent House School
Achievement I'm most proud of
winning the CrossFit Games (worldwide competition) in 2022 and 2023 and taking 3rd place in the 2022 European Weightlifting Championships
What is your current goal
to win the CrossFit Games in 2024
MPT Weightlifting athlete Lucy, is current 'fittest teen in the world'
Regent House A level student Lucy McGonigle has packed a lot of sporting achievements into her life and she's only 16.
In 2022 Lucy picked up a Mary Peters Trust funding award for weightlifting and went on to take 3rd place at the 2022 European Weightlifting Championships. That same summer she won the (international) CrossFit Games – the Olympics of CrossFit – in the 14-15 age group. This year (2023) she won the (16-17 age group) CrossFit Games and is dubbed the 'Fittest Teen on Earth' – a hugely amazing achievement.
"I would like to go back to the States next year in 2024 and win a third CrossFit world title, as well as focus on weightlifting competitions locally. I'm currently studying PE, IT and Business Studies and want to enjoy school as well as my sports. I'm really interested in PR and Event Management so I may take up a relevant course post school. It would be fantastic to land a full-time job in or related to sport – maybe even opening my own gym or some kind of athlete management role."
A relatively new multi-sport event, CrossFit was founded in 2000 by Californian based fitness gurus Greg Glassman and Lauren Jenai. Branded and trademarked, CrossFit is an elite fitness and high intensity regime featuring daily 'workouts of the day' (WODS). It currently has no world governing body, but that may change in the future.
CrossFit gyms are referred to as 'Affiliates' and as the sport grows globally, there are several affiliates in Northern Ireland. Lucy is a member of Crossfit Resplendent in her hometown of Newtownards. CrossFit comprises a range of events, including cycling, CrossFit gymnastics, running, jumping, weightlifting, and swimming. It was swimming that actually led Lucy to first take up CrossFit.
"Like my sisters Megan and Katie I competed in swimming and wanted to improve. My dad had got involved in CrossFit and at age nine, back in 2016 I joined the 'kid's classes.'  I love that you need to be a great all-rounder – it's such a challenge both physically and mentally. Competitions take place over three days and you won't know in advance which events will feature. So, you need to be at the top of your game in all areas of CrossFit.
"My mum, dad and sisters are my greatest supporters. We're a sporty family" Lucy's sister Katie, now 20 works out hard in the gym and 21-year-old Megan swims for her college, Queens University Belfast.
"Weightlifting is a big part of CrossFit so I've been able to combine competing in both sports. Though this year CrossFit competitions clashed with prime weightlifting events, but I plan to focus on weightlifting as much as I can next year. I'm very grateful to the Mary Peters Trust for their support. It's so good to be part of an amazing crew of young sportspeople and the cash aid has helped enormously with training and preparation costs."
Alongside her school studies and making sure she has a social life, Lucy trains 3 or 4 hours a day. Her coach Jarrett Smith is based in Boston and works fulltime for CrossFit company CompTrain. Coaching sessions from across the pond are by Zoom but Jarrett also comes to Northern Ireland and Lucy (with family) travels to Massachusetts. His advice to Lucy, 'Believe in what you can do and trust your training' is constantly in the back of her mind.
"Being involved in CrossFit (and weightlifting) has opened up a new world to me. It's a fantastic community and I've met truly amazing people from all over the world. I've also learned a lot about myself and how I can push myself to do really tough challenges.
Lucy's mantra could apply to competitors in all sports – individuals or teams: 'to keep trying, train every day and it will ultimately pay off. I never dreamed I would win a world title twice in a row. If I can do it, others can too.'