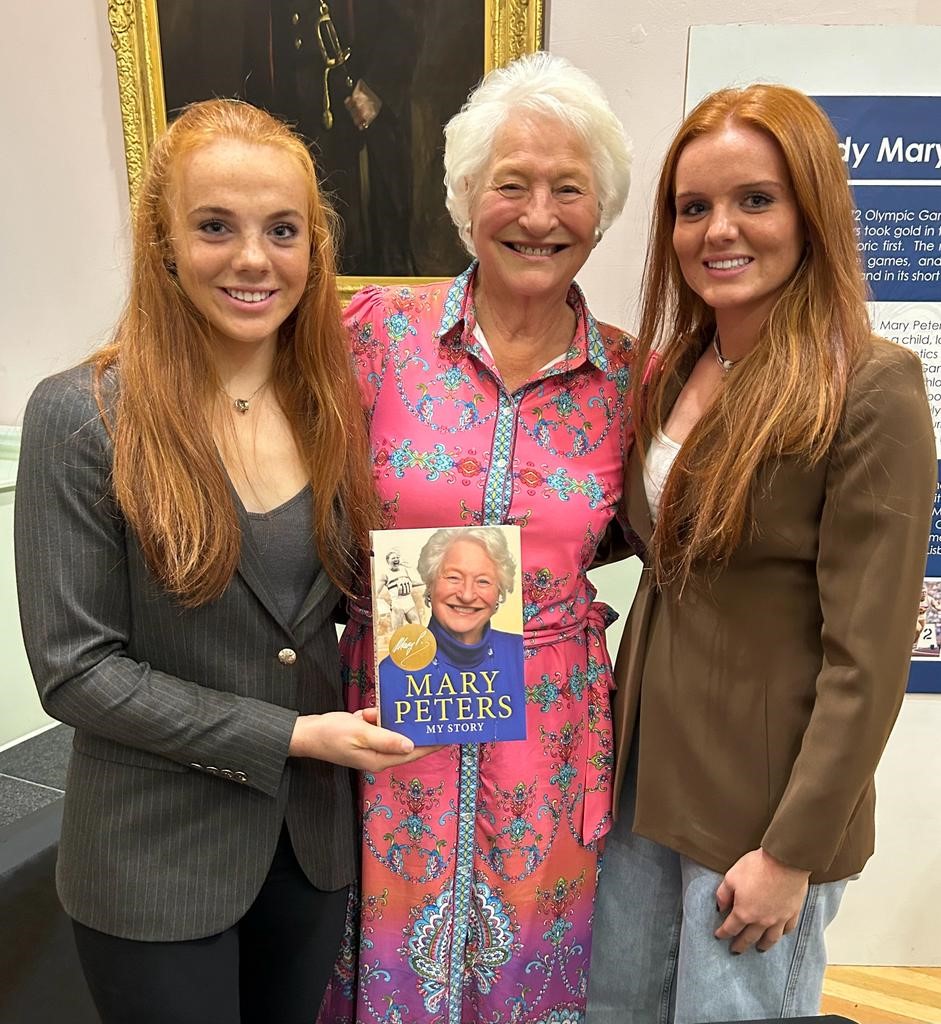 Mary Peters Trust athlete
Methodist College Belfast
Achievement I'm most proud of
Scoring for Ireland Under 16's against Germany at Easter 2023 and winning the School's Cup and the All-Ireland championship in 2022.
What is your current goal
Continue to enjoy my hockey and learn from experienced players to develop my game.
Playing hockey is all in the genes for teenager Erin.
With a top-class family pedigree in hockey, it was only natural for Erin Pim to pick up a hockey stick at an early age.
Erin's dad PaKo was part of the hugely successful Lisnagarvey Men's 1sts during the late 80's and early 90's. Her mum Lesley played for Pegasus, the high-profile Belfast women's hockey club of which Erin's grandmother Joan McCloy was a founding member back in 1961 and over the years Joan made an enormous contribution to sport and sports administration. Erin's dad PaKo also represented Ulster and was an Ireland U-18 and U-21 player and her Uncle David played hockey for Instonians.
Erin and her older sister Anna are both an integral part of Pegasus Ladies current squad and Erin has been part of Pegasus since her P3 year at Hillsborough's Downshire Primary School when she first joined 'Pegs Tots.''
The 2022/23 season was a hugely busy one for Erin. In addition to school hockey at Methodist College Belfast, Erin was selected and played for the Ireland Girls' U16s and scoring against Germany is her proudest moment to date.
"It was in Aachan during Easter at a Four Nations tournament which included Czechia, Belgium and Germany as well as us (Ireland). It was fantastic to score against a strong German side on their home turf."
The team gained further vital experience competing in an Eight Nations tounament in Granada, Spain during the summer of 2023. They took seventh place with some narrow losses including a 2:1 defeat to tournament hosts Spain. "It was an unreal experience to play for my country, although playing hockey in 46 degrees heat was challenging. There were lots of learning outcomes from the tournament and this in turn will help us become a better team in the future."
As well as putting the ball in the net against Germany, Erin ranks winning the School's Cup with Methody in March 2022 and going on to defeat Galway based Salerno Secondary School in the All- Ireland Championships as her proudest achievements to date.
Currently in Year 12 Erin sits GCSEs in June 2024 and naturally PE is one of her subjects alongside Business Studies and Further Maths. After GCSEs, it's A-Levels and for now Erin feels that post-school she would prefer to study on the island of Ireland or start an apprenticeship. "I am a homegirl at heart and love being part of the Ireland hockey set up. I would like to keep progressing with Ireland and hopefully reach the top level some day."
Erin's biggest supporters are her mum and dad who travel to most matches at home and abroad and of course her Granny and Grandie, Joan and John McCloy. Erin's sister and Pegasus player, 19-year- old Anna is part of the Ireland Ladies Under 21 set-up. Anna recently represented Hockey Ireland at the EHF Youth Forum in Germany in August 2023, winning The Youth Leader Award for her 'At the Heart of the Game' CPR and AED education programme. "I'm incredibly proud of everything Anna has achieved and love playing hockey alongside her.
"Managing time is my main challenge as I need to balance 8 or 9 training sessions per week along with schoolwork and family life. It is so important to believe in yourself and if you have injuries or disappointments, you must keep working hard. If your head is not in the right place your body cannot function properly."
One of the best things about team sports Erin says are the friendships you make. "I met my best friend Darcy through hockey and although she now lives in England, we chat all the time and we're still the best of friends." Joining the ranks of MPT athletes in 2023, Erin says she is thankful for all that the Trust does in terms of support.
"It is such a privilege to be part of such a prestigious group. Not everyone receives funding, and it has really helped me in terms of traveling to Dublin for training sessions. Mary is also such a fantastic role model – a real inspiration."