Application closing date is Friday 6th March at 5pm
Application Guidance Notes
1) Athlete/Parent to fill in "Part 1" of the Application only. Please note when you finish part 1 please "Accept" our terms and digitally sign the application and click "Submit" at the bottom of this page.
2) What happens next? This application will be emailed to MPT and sent to your National Governing Body to complete part two of the form. You can help the NGB by entering most of the information in this area but please note the NGB have to right to amend and confirm all the information provided.
3) Only on application completion and submission with the application be considered for our awards.
4) You will receive notification on the decision via email *Please ensure the correct email is given as we can't be liable for this error*
5) When entering a lot of information please use the "Save" option so you don't lose information.
Supporting Partners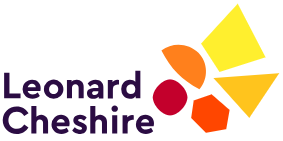 We support individuals to live, learn and work as independently as they choose, whatever their ability. Led by people with experience of disability, we are at the heart of local life — opening doors to opportunity, choice and support in communities around the globe.
YMCA
The YMCA movement believe in supporting young people to achieve their potential and their goals. Young people should be given the opportunity to participate actively in their community and in decisions that impact on their community.
King George VI
The Organisation administers grants to projects put forward by the Mary Peters Trust and Youthnet to provide financial assistance to young people aged from 14 to 25 to help enhance their performance through training and competition, together with youth activities to develop education and skills.