Olympic documentary evokes proud memories and emotions for athletes 'Class of 72'
The heart-warming reunion between Mary Peters and Heide Rosendahl which was captured as part of a new Olympic documentary, has been viewed online by over 90,000 people.
The post was first shared by @Olympics to mark the launch of their original docu-series, '72 – A Gathering of Champions, and commissioned to mark the 50 th anniversary of the Munich hosted 1972 Olympic Games. The four-part series can be viewed on the Olympic Channel.
The documentary series tells the personal stories of eleven Olympic Gold heroes who return to Munich to retrace their steps in an honest and impassioned first-person account of the Games that defined them.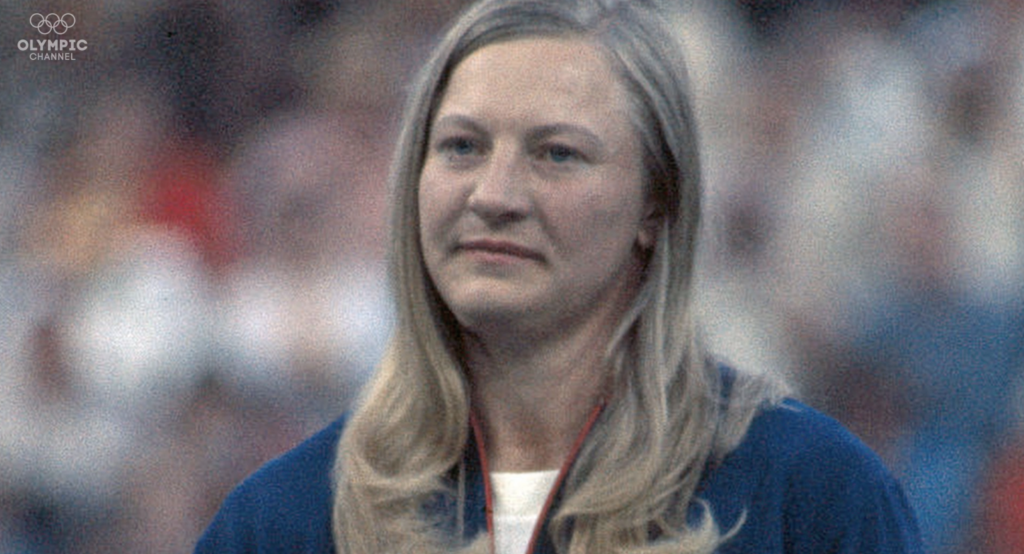 Lady Mary appears in Episode One alongside famous Belarus gymnast Olga Korbut, Germany's long jump star Heide Rosendahl and Kenya's long distance running hero Kip Keino. Each athlete visits the arena in which they competed and vividly recalls the sights, sounds, their feelings and the overall atmosphere which spurred them on to each winning a gold medal.
Mary explains in the programme that she had told journalists beforehand that she was going to win gold, 'I wanted to bring something good back home to Belfast.'
Competing in the 100m hurdles, shot put and the high jump, Mary had a very good first day in the pentathlon. "I achieved my best ever height of 1 metre 82 (5ft 11 1/2 inches) in the high jump. It was a wonderful finish to the first day. And although I was ahead on points, Heide had her two best events to come the next day. I knew I had to run faster in the 200m than I had ever done in my whole life.
"Next morning in the long jump I did OK, but Heide jumped out of her skin, better than even Heide had anticipated." It all came down to the last event of the second day – the 200m which took place later that afternoon. "I ran my heart out and when I got through the tape I thought – have I done enough?
"It was ages before my result came up on the screen and even then, I wasn't sure. But when I felt a tap on my shoulder and turned round and saw it was Heide congratulating me, I knew I had won gold and we hugged each other. It was remarkable moment."
It was exactly this moment that the documentary recreated when a surprised Mary who was recording her piece for the programme, got a tap on her shoulder and realised it was once again her old friend and rival, Heide Rosendahl. On hugging Heide and chatting to her Mary says, "That's what the Olympics is all about – the friendships, the memories and the joy of sharing."
Heide Rosendahl joins Lady Mary and BBC NI's Nicola McCarthy for a special Afternoon Tea and Golden Memories chat at Belfast's Europa Hotel on Sunday 4th September. Celebrating Mary's special 50 th anniversary of winning Olympic gold, the event will also raise much needed funds for the Mary Peters Trust to help support the development of future top athletes.
Viewers can check out the series '72 – A Gathering of Champions online at: https://olympics.com/en/original-series/72-a-gathering-of-champions/