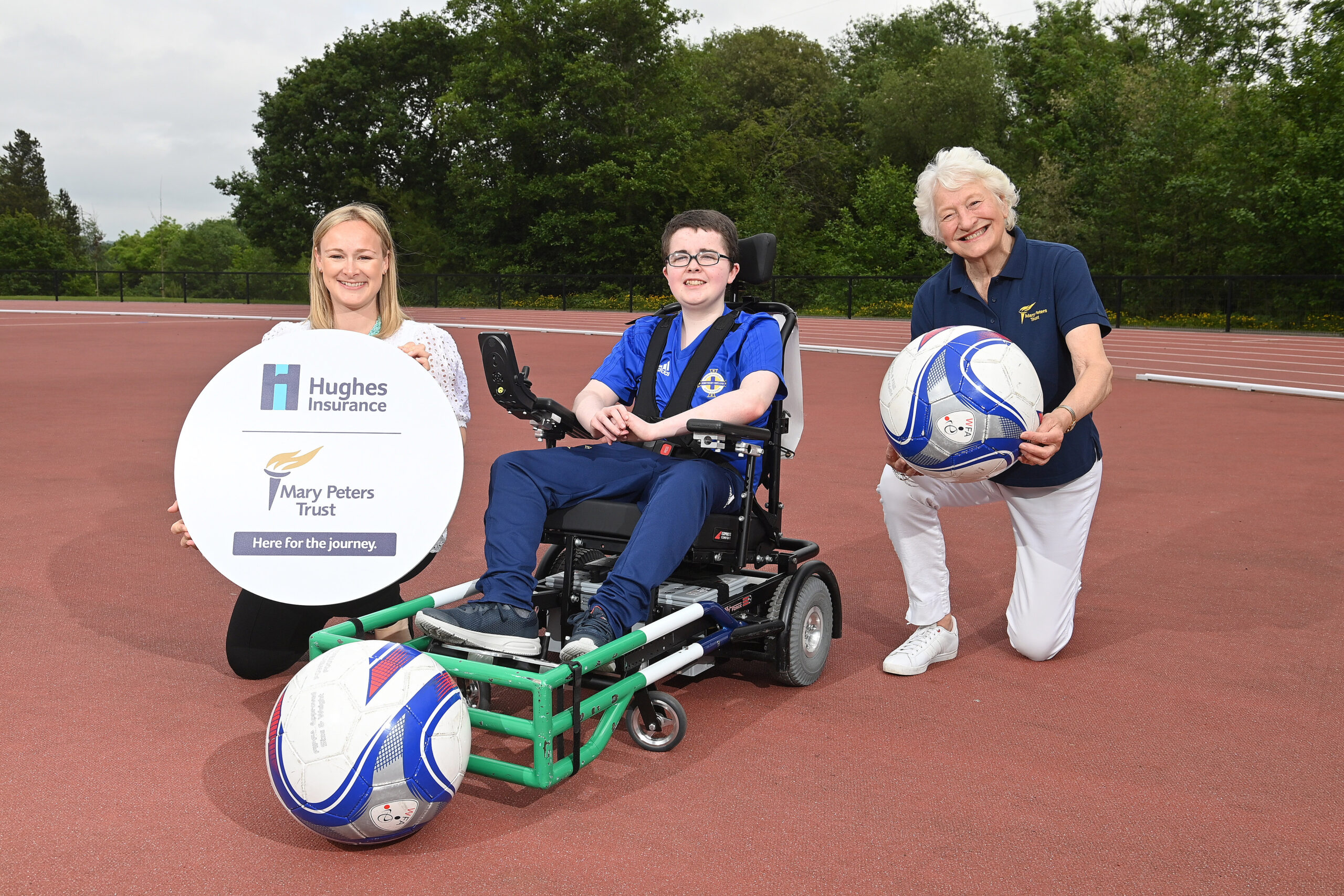 POWER PLAY FROM HAT TRICK HERO PATRICK: MONAGHAN TEEN AWARDED FOR POWERCHAIR FOOTBALL SKILLS
Patrick Cumiskey receives £500 bursary from Hughes Insurance and Mary Peters Trust
Castleblayney teen, Patrick Cumiskey (17), has been selected by Mary Peters Trust as the fourth recipient of a £500 bursary from Hughes Insurance. Patrick is part of Northern Ireland's national powerchair football squad and is currently in training for the World Cup, taking place in Australia in 2022. A hat-trick from Patrick, during a nail-biting qualifying game in 2019, decided Northern Ireland's World Cup fate.
Lady Mary Peters said: "Northern Ireland's young athletes are exceptionally talented and deserve to be recognised for their achievements. The dedication required to make it to a national team or elite competition should never be underestimated. This bursary programme my Trust has activated in partnership with Hughes Insurance is a fantastic way of celebrating athletes and communicating that to other young people just how fulfilling, diverse and inclusive sports can be. I congratulate Patrick
and wish Northern Ireland's Powerchair Football all the best in Australia next year." Patrick, who trains on Friday nights with his club, Belfast Trailblazers, and up to three Sundays a month with Northern Ireland, is delighted that Covid-19 restrictions are easing and his busy regime can resume.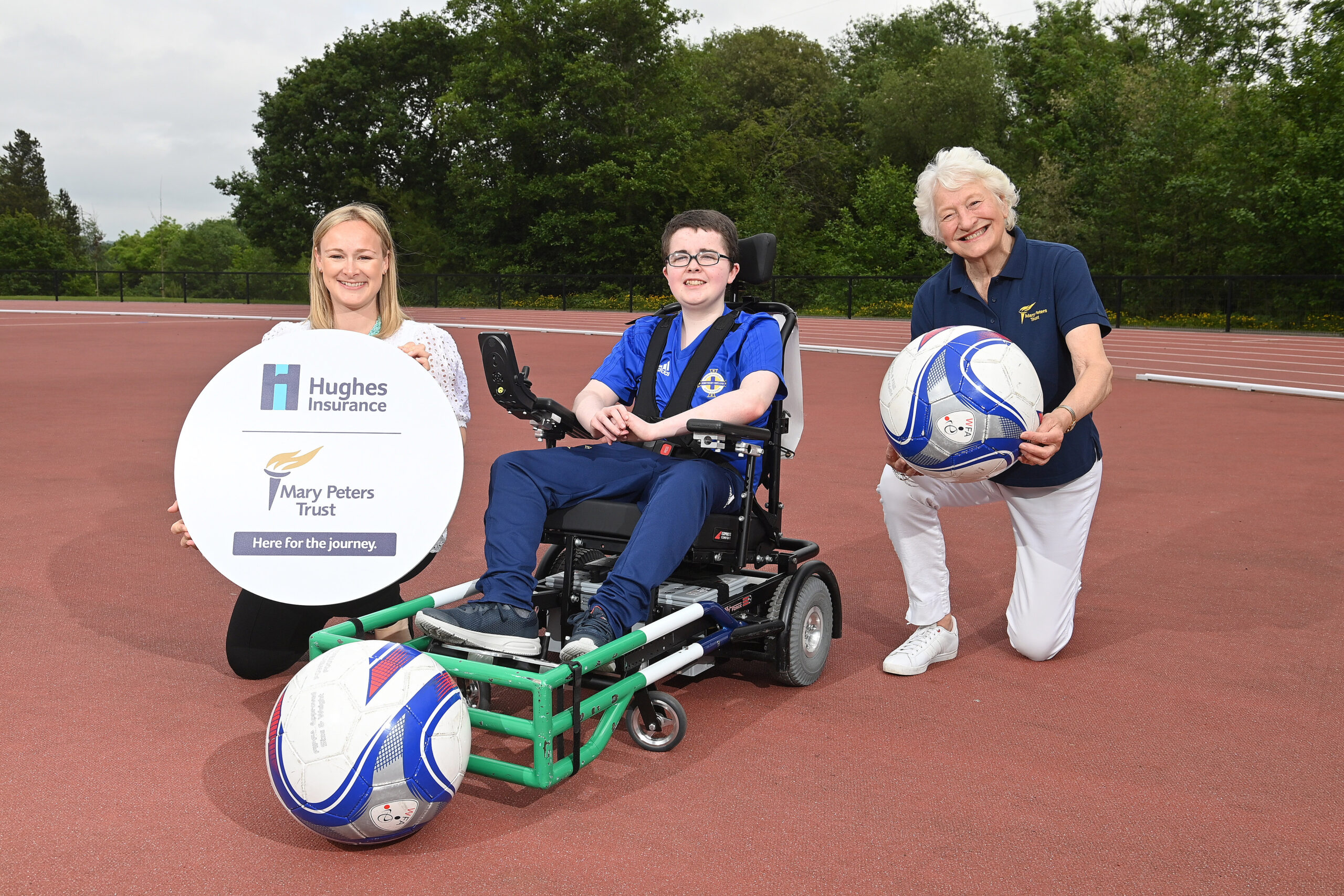 He said: " During the pandemic training and matches were cancelled and I really missed playing competitively and seeing my teammates. It's great to be back and see that the World Cup in Australia has been given the go ahead for 2022. I'm hoping that I'll be selected to represent Northern Ireland, especially because the qualifiers were really intense.
"Being selected for the bursary is really encouraging as I try to develop my skills even further. A round trip to training is almost three hours so on a practical level it will also help with fuel costs. I'm really passionate about powerchair football and it's great to see the sport recognised by Mary Peters Trust and Hughes Insurance so that more people can get involved as players and supporters."
Harriet McCandless, Senior Marketing Manager at Hughes Insurance said: "This bursary programme is really important to us as it allows us to connect with sporting talent from across Northern Ireland and play a part in their journeys. As a business, we have a strong community focus and we're delighted to partner with Mary Peters Trust to bring our values to life in such a meaningful way. We look forward to supporting athletes like Patrick throughout the year." 
For more information on Hughes Insurance visit hughesinsurance.co.uk