Our summer fund-raising campaign marks 50 golden years for Mary
Would you walk 500 miles and then 500 more?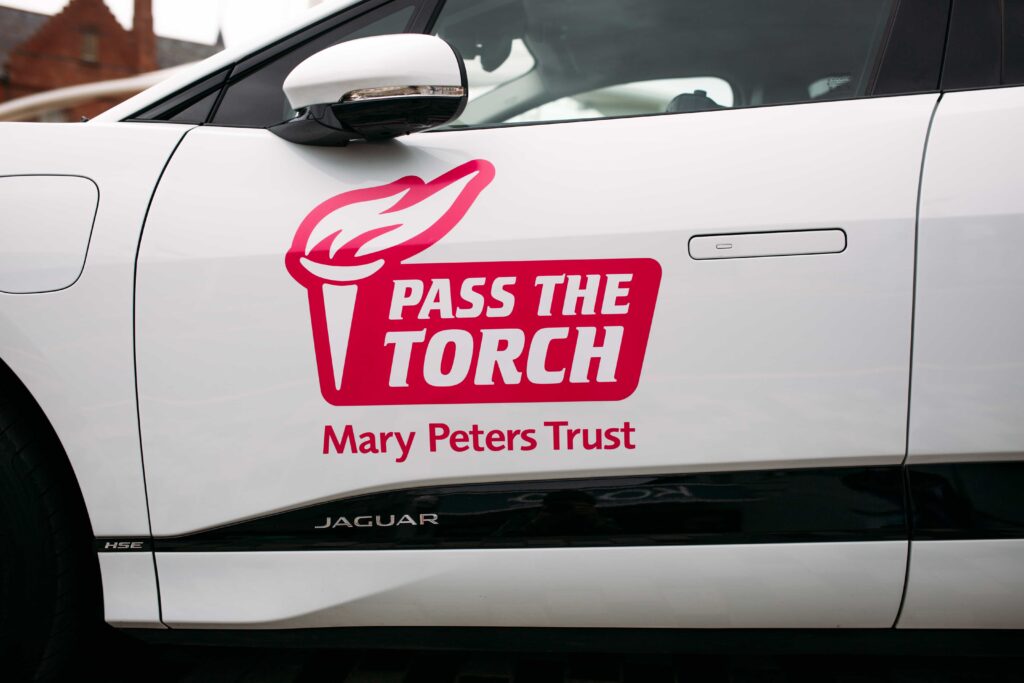 Luckily, we're not asking anyone to go quite that far.
However, as part of the Mary Peters Trust Summer '22 fundraising campaign #PasstheTorch, we're encouraging people of all ages to pick up the baton and raise cash to help support local sporting champions of the future.
We're marking 50 years since Lady Mary's Olympic Gold Medal win in 1972 and inspired by this summer's Commonwealth Games the Trust would love families, work colleagues, friends, sporting clubs to get creative and think up a team or relay challenge, based round '50' to celebrate Mary's very special Golden anniversary.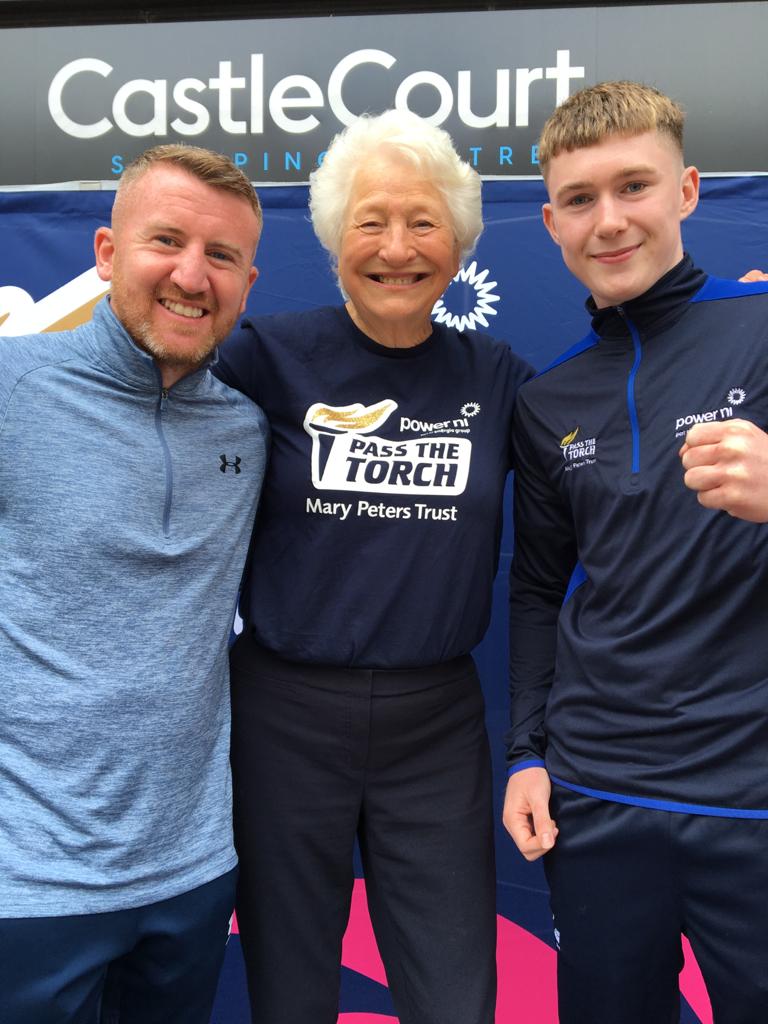 Mary Peters Trust Chair, Barry Funston says:
"It can be anything from skipping for 50 minutes, walking or running 5km, cycling 50 miles or baking and selling 50 cookies. Your team can be any size and whatever your chosen sport, be it watersports, racquets, GAA, rugby or football – all ideas and mathematical combinations of 50 are very welcome. Funds raised will help develop the sporting talents of our young people enabling them to compete on a global stage, reach their full potential and in turn inspire future generations.
"Northern Ireland boasts a team of almost 100 at this year's Birmingham hosted Commonwealths and many of those athletes have been supported by the Mary Peters Trust.
"We hope that people throughout Northern Ireland will enjoy picking up the torch on behalf of the Trust and have fun raising cash which will help us to pass on the benefits to our top young athletes and sports players. The Trust appreciates whatever you can raise, be that £5, £50, £500 or maybe even £5000."
Everyone who gets involved is asked to share their challenges via Mary Peters Trust social pages on Instagram, Twitter and Facebook @MaryPetersTrust and using the hashtags #FindYourFlame #50Relay #PassItOn
To find out more about #PasstheTorch and to download a fundraising pack go to the campaign page on the Mary Peters Trust website at https://marypeterstrust.org/torch/ Or email info@marypeterstrust.org to receive by email a full fundraising pack and details on how to setup your fundraising page online.